WELCOME TO UCF CONNECT.
Our innovative partnerships highlight our UCF Connect Centers' strengths, extending UCF's reach across Central Florida, and our one-of-a-kind DirectConnect to UCF initiative increases the opportunity to high-quality bachelor's degrees who might not otherwise gain entry to a four-year university.
CONNECTING IS EASY AND GUARANTEED.
We said "It's All About Connections" and we meant it. DirectConnect to UCF guarantees admission* to UCF with an A.A. or articulated A.S. degree from any of our partner state colleges. Not only are there step-by-step support and valuable online resources, but there are other great benefits too:
Shorter time to complete your degree
Personalized advising and coaching
Smooth transition and enrollment assistance
*consistent with university policy
Learn More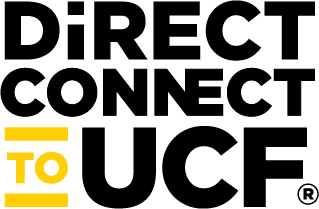 LOCATION IS EVERYTHING.
UCF Connect offers centers conveniently located throughout Central Florida:
Click on map marker for location information:
Events
Come join us to discover on how to prepare and plan for Application and related expeses. This webinar will review in detail the costs associated with application fees, and other expenses allowing the student to better prepare and plan. The…
Session topics include: How to apply for Financial Aid at UCF and tips for getting the largest award package possible. If you lost your aid while at Valencia, will you get it back? When your tuition payments are due, and if…
Join us online for an information session on DirectConnect to UCF and learn what guaranteed admission is all about. In this interactive information session, ask questions, and find out what you need to know to make your transition to UCF…
View all upcoming UCF Connect Events
Spotlight
Earn your B.S. degree in Elementary Education at one of our four UCF Connect Centers:
Full-time daytime or evening program (at select locations), same UCF faculty, same B.S. with ESOL and Reading endorsements built-in, but enjoy smaller class sizes and a convenient location!
The Elementary Education program offers students the option of two tracks: Elementary Education – Education track (K-6 certification with ESOL and Reading Endorsements) and Elementary Education – Lifelong Learning track Non-certification).