Charla con Café: Connect for Success
Join us for a casual chat with ConeXiones to learn about valuable resources such as scholarships, research, internships, and make new connections as you transition to UCF.
Open to UCF & prospective transfer students!
UCF Valencia Osceola
Building 4, Room 310
1800 Denn John Lane
Kissimmee, FL 34744
Registration required
UCF Valencia East
Building 8, Room 101
701 N. Econlockhatchee Trail
Orlando, FL 32825
Registration required
Welcome to ConeXiones.
Our mission is to help Hispanic students experience a seamless transition to UCF by connecting them with culturally responsive resources that meet their needs and promote their academic success through inclusivity and equitable access. Sign Up for ConeXiones.

Our Vision
Our vision is to broaden the scope of educational opportunities designed to support and enhance the academic attainment of Hispanic students from transfer institutions and at the University of Central Florida (UCF).
CONGRATS CONEXIONES PEERKNIGHT GRAD!
Congratulations to Shayranni (Shay) Gonzalez '22 for graduating this past Spring 2022 term with a Bachelor of Science in Aerospace Engineering degree!
Shay has been an asset to our team – serving as the PeerKnight Coach for the ConeXiones program during the Spring 2022 term. During her time with ConeXiones, Shay was able to connect students with invaluable resources and engage students by bringing interactive programming opportunities. She has a passion to assist Hispanic transfer students in their journey towards academic attainment.
"This place (ConeXiones) provides me an opportunity to help the Hispanic student population by finding resources on campus that I wish I knew when I first started here with no connections at all," says Shay.
We thank her for all that she has done and wish her the very best in her future endeavors!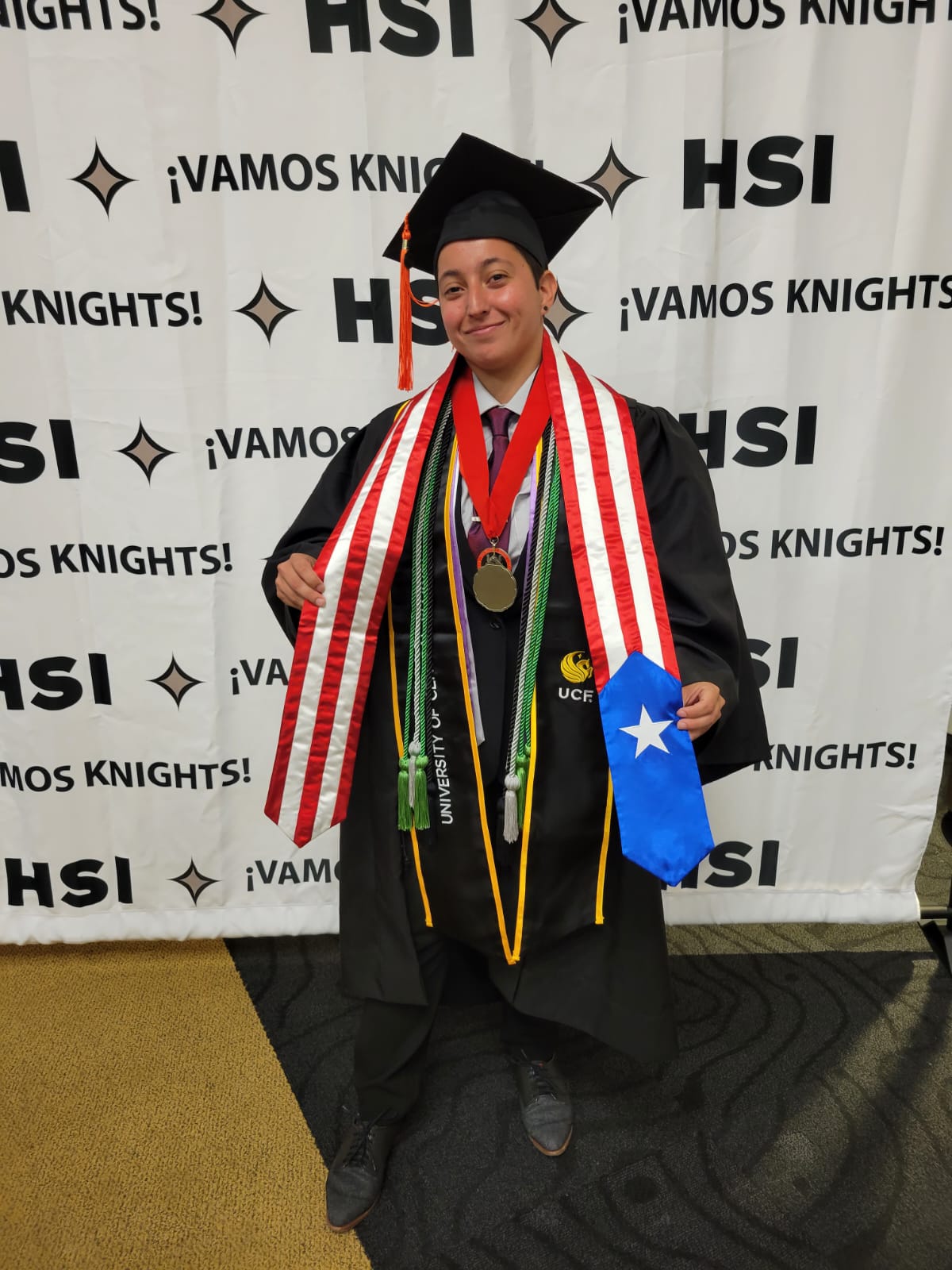 Get Connected.
The following resources and organizations can help you learn more about the Hispanic and Latino/a/x community and available opportunities.
Don't forget to check out the ConeXiones and UCF Connect Calendar of Events.