Welcome to ConeXiones.
Our mission is to help Hispanic students experience a seamless transition to UCF by connecting them with culturally responsive resources that meet their needs and promote their academic success through inclusivity and equitable access.
Our Vision
Our vision is to broaden the scope of educational opportunities designed to support and enhance the academic attainment of Hispanic students from transfer institutions and at the University of Central Florida (UCF).
CONGRATS CONEXIONES GRAD!
Congratulations to Roxette Rios '23 for graduating this past Spring 2023 semester with a Bachelor of Science in Psychology degree!
Roxette has been an asset to our team – serving as a Student Leader for the ConeXiones program for the Spring 2023 term. During her time with ConeXiones, Roxette connected students with invaluable resources and engaged students by bringing interactive programming opportunities. She is passionate about assisting Hispanic transfer students in their journey toward academic attainment.
"Being a part of ConeXiones has been a pillar to me during my time at UCF by providing me a way to get closer to my Hispanic community in my home away from home. I have gained many sweet memories and valuable skills as a Peer Knights Mentor that I will carry on forever. ConeXiones impacts the Hispanic student population here in Central Florida, and I could not have been any prouder to be a part of this amazing program. It has truly changed my life for the better," says Roxette.
We thank her for all she has done and wish her the best in her future endeavors!
Get Connected.
The following resources and organizations can help you learn more about the Hispanic and Latino/a/x community and available opportunities.
Don't forget to check out the ConeXiones and UCF Connect Calendar of Events.
Grow with Google HSI Career Readiness Program:
The Grow with Google HSI Career Readiness Program is a series of courses designed to teach students the digital skills they need to succeed in the modern workplace. After completing the program, students can request a Google certificate and badging. Learn More.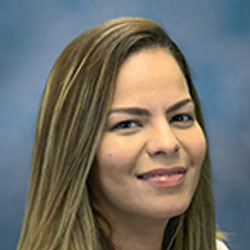 Ada Diaz
Technology & Data Specialist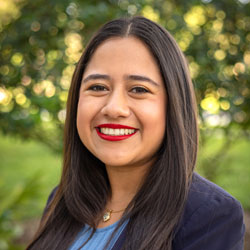 Kimberly Lemonakis
Partnership Liaison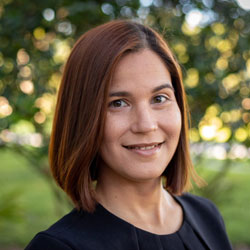 Jessica Matos
Technology & Data Specialist